Product Description
Francesco is a powerful film to bring to your classroom. The Stream Movie button above takes you to a Vimeo link where the film is available in English, Spanish and Italian. You can visit the Francesco website to find see all of the ways the film is available to viewers, including through iTunes, Amazon, Discovery+ and more.
Curriculum Guide
Lesson 1: Who Is Pope Francis? (English Language Arts, World Religions)
Lesson 2: Laudato Si' and the Environment (Environmental Science)
Lesson 3: "It Is Not Just About Migrants": The Appeal for a More Compassionate World (Social Studies, Community Service)
Lesson 4: Genocide—Past, Present, and Future (Social Studies)
Lesson 5: The Children of Abraham (World History, World Religions)
Lesson 6: Issues Within the Church (World Religions)
Preview Curriculum Guide
Vista Previa de esta Guía Curricular
To download your free curriculum resources, simply:
Sign up for a FREE account

  2. Click "Add to Cart" (top of page) 3. Click cart icon and select "checkout"  4. Then you can download your PDF(s)
Journeys in Film supports the Sustainable Development Goals.
This curriculum guide connects to the following United Nations SDGs. Learn more about teaching with SDGs: https://en.unesco.org/themes/education/sdgs/material.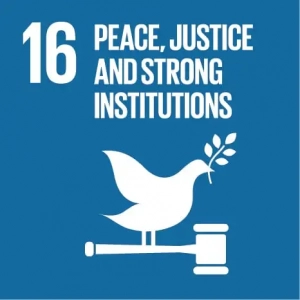 Additionally, Francesco is featured in an article on our site regarding lessons for World Refugee Day. Find complimentary resources for teaching students about refugees/migrants, etc., please check out this additional resource: https://journeysinfilm.org/articles/world-refugee-day-films-for-the-classroom/.
Finally, this powerful film was also featured in an Edutopia article on Teaching Climate Change in Social Studies: https://www.edutopia.org/article/teaching-climate-change-social-studies.