Product Description
Our free discussion guide for Chevalier is now available. Inspired by the incredible true story of Joseph Bologne, Chevalier de Saint-Georges in 18th century France, Chevalier takes amongst the backdrop of the lead up to the French Revolution. The film is appropriate for 11th and 12th graders and sheds new light on the realities of France at this time and can ignite student interest and engagement in learning more about the French Revolution.
Our forthcoming Discussion Guide includes:
More about the Film
Historical Context
Beginnings, Opportunity, and Excellence
Women and Patriarchy
Race and Identity
The French Revolution and Bologne's Legacy
To download your free materials, simply:
1. 
Sign up for a FREE account
  2. Click "Add to Cart" (top of the page) and BOTH guides will be added to cart 3. Click cart icon and select "checkout"
4. Then you can download your PDF(s)
Journeys in Film supports the Sustainable Development Goals.
This curriculum guide connects to the following United Nations SDGs. Learn more about teaching with SDGs: https://en.unesco.org/themes/education/sdgs/material.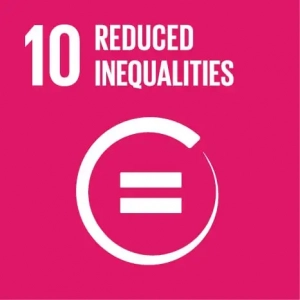 We also recommend these additional resources for expanding learning about Bologne and the French Revolution through the lens of racial equity/action:
Alexander Dumas, Thomas-Alexandre Dumas Davy de la Pailleterie, and Joseph Bologne
African Europeans: An Untold History by Olivette Otele
CNN Article about Joseph Bologne and Chevalier